Not too surprising and beyond the expectations of beauty sites around the world, beauty Harnaaz Sandhu of India was crowned Miss Universe 2021.
The victory of Miss Universe India is considered fully deserved because she has been a prominent contestant at the contest from the very beginning.
The beauty is studying for a Master's degree Harnaaz Kaur Sandhu and was crowned Miss Universe India 2021 last October.
Harnaaz Sandhu, 21 years old, 1.74 m tall, has participated in many beauty contests before. The new Miss Universe is a model and actress in her hometown.
The first runner-up was Miss Universe South Africa – Lalela Mswane and the second runner-up was Miss Universe Paraguay – Nadia Ferreira.
The top 3 of the Miss Universe 2021 contest received a common question: "If you could give one piece of advice to girls watching the show about the pressure they face, what would it be?".
Miss South Africa was the first to answer, then went to India and Paraguay.
The Indian beauty received support from the audience when she said, the most difficult problem for women today is to believe in themselves. Therefore, she advises young girls to always keep faith in themselves and be consistent with themselves. "I stand here because I believe in myself," the Indian beauty said.
After the behavior contest of the Top 5, the three excellent Miss Universe 2021 pageants were announced by the organizers, including:
Miss Universe India – Harnaaz Sandhu
Miss Universe Paraguay – Nadia Ferreira
Miss Universe South Africa – Lalela Mswane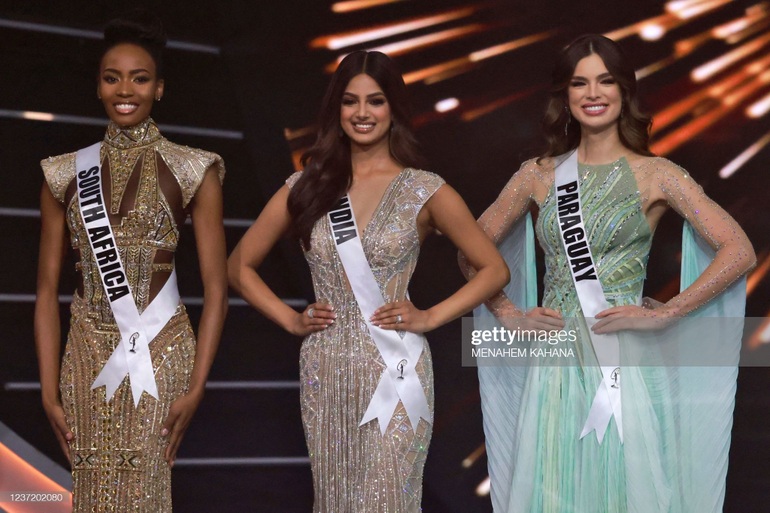 The beauties present in the Top 3 are all good candidates and have quite convincing responses. They will participate in the final behavioral contest to decide the title of Miss and runner-up.
The 5 most beautiful contestants of Miss Universe 2021 entered the behavioral round. The beauties will draw lots of questions.
Indian beauty is the first contestant to draw the behavior part. She received a question about climate change. The beauty shared, what everyone needs to do now is action, instead of words.
Miss Colombia was asked how the world would change if women were more empowered. The beauty said that the world will change when women speak up, this is the reason why she and other beauties present at the Miss Universe contest with the desire to promote the power and influence of women.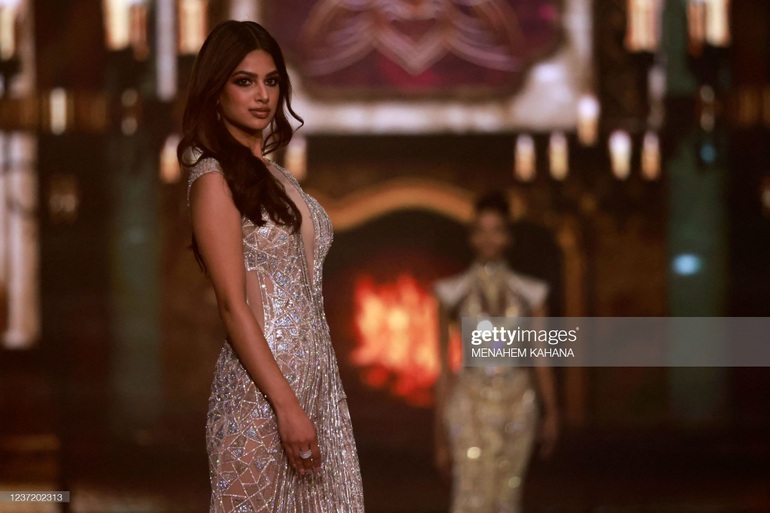 The top 5 Miss Universe belongs to contestants from India, South Africa, Paraguay, Colombia, and the Philippines. These are all bright candidates who are predicted and highly appreciated by experts before the finals.